Dot Award for Truth
Printer-friendly version
DTN Offers: The "DOT" Award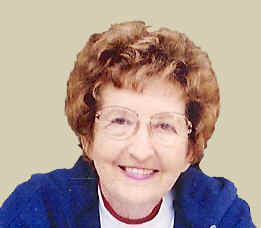 Dorothy Dean Oliver, Becker, Obrecht was born on November 25th, 1926. She passed from this earth on April 21, 2005.
Known for her smile and quick wit, Dot was quick to realize the failure of the drug war.
She and Darrell, (her husband of 47 years), decided to make a difference, to help bring about a change to the 90 year old policy of drug prohibition.
In the spring of 2002, they decided to step up to the plate. An international conference on drugs was held at the James A. Baker Institute for Policy Studies at Rice University in Houston, Texas.
Without telling me, their son and drug war reporter they had done so, Dot and Darrell were second amongst the funders of the conference, following only Halliburton.

Dot will be proud on the day, (if ever), we convince a drug warrior to be our guest on the Drug Truth Network. She was the best example of compassion, understanding and love that any family could ever hope for.
We miss her so.
(THANKS to all the individuals and organizations that contributed to the DOT award!)
Award: $1,200.00
To any police Captain or above, any judge or district attorney, any agent of the DEA, CIA or Justice Department who will visit Cultural Baggage and clarify the need for eternal drug war.
Requirements: Contact DTN producer Dean Becker to verify credentials & be available on a Friday for a live interview at 7PM Central time to defend the US policy of drug war.
Call 713-849-6869 or Email
| | | |
| --- | --- | --- |
| | | |
| | | |
| | Dean Becker Wants YOU to Call the Drug Czar | |