Century of Lies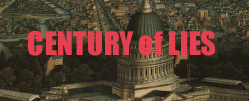 Sundays, 7:30 PM ET, 6:30 PM CT, 5:30 MT & 4:30 AM PT
at www.KPFT.org
Senator Cory Booker, Representative Luis Gutierrez, and Representative Keith Ellison testify before a Senate Judiciary subcommittee on civil rights and the US criminal justice system.
29:00 minutes (13.28 MB)
Doug McVay reports: This week: We look at the man who would be czar, Michael Botticelli.
29:00 minutes (13.28 MB)
Legislation is being introduced to allow VA doctors to recommend medical cannabis to their patients, so to find out more we talk with Michael Krawitz of Veterans for Medical Cannabis Access.
29:00 minutes (13.28 MB)