Century of Lies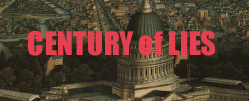 Sundays, 7:30 PM ET, 6:30 PM CT, 5:30 MT & 4:30 AM PT
at www.KPFT.org
US Senator Tim Kaine talks about states as laboratories of democracy, and asks whether marijuana legalization has impacted heroin production; Senator Ed Markey talks about overdose deaths, and asks whether the administration has been ignoring Fentanyl coming in from China and Mexico; and Senator Marco Rubio speaks sensibly about alcohol, other drugs, and drug addiction.
29:00 minutes (13.28 MB)
This week we talk about racism, violence, and the drug war with longtime drug policy reformer and social justice activist Cliff Thornton.
29:00 minutes (13.28 MB)
The Veterans Affairs department releases a new estimate of veteran suicides -- 20 per day in 2014 -- and we speak with the authors of new research showing that medical marijuana laws are associated with a reduction in prescription medication use.
29:00 minutes (13.28 MB)