Century of Lies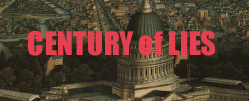 Sundays, 7:30 PM ET, 6:30 PM CT, 5:30 MT & 4:30 AM PT
at www.KPFT.org
On this edition of Century of Lies, we discuss stigma, language, mental health, harm reduction, and drug policy reform with Sarah Merrigan, one of the hosts of the This Week In Drugs podcast.
29:00 minutes (13.28 MB)
The San Francisco Board of Supervisors is looking into setting up supervised consumption facilities for people who use drugs. The Board's task force on supervised consumption facilities delivered its report to SF's Health Commission on November 7th, so this week on Century Of Lies we listen to portions of that commission meeting.
29:00 minutes (13.28 MB)
Drug Policy Alliance's International Reform Conference #Reform17 continues, with guests Lynn Paltrow from National Advocates for Pregnant Women, and Alix Lutnick, PhD, a senior research scientist at RTI International in San Francisco and author of "Domestic Minor Sex Trafficking: Beyond Victims and Villains."
29:00 minutes (13.28 MB)