Century of Lies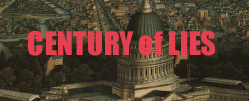 Sundays, 7:30 PM ET, 6:30 PM CT, 5:30 MT & 4:30 AM PT
at www.KPFT.org
This week: we talk with Steve Rolles with the UK's Transform Drug Policy Foundation about Brexit and the future of drug policy in the UK and the EU; plus the UN's recent General Assembly High-Level Meeting on AIDS featured discussions about injection drug use and HIV/AIDS, so we hear some audio from that.
29:00 minutes (13.28 MB)
We hear from Jesce Horton and Charlo Greene with the Minority Cannabis Business Association, and the US Senate Homeland Security Committee hears about harm reduction, supervised injection facilities, and heroin maintenance treatment.
29:00 minutes (13.28 MB)
The European Monitoring Centre on Drugs and Drug Addiction releases its annual European Drug Report; we listen in on the Oregon Liquor Control Commission as it decides on rules for legal adult social use marijuana; and we talk about Booze Culture.
29:00 minutes (13.28 MB)