Century of Lies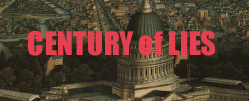 Sundays, 7:30 PM ET, 6:30 PM CT, 5:30 MT & 4:30 AM PT
at www.KPFT.org
The US House's Lantos Human Rights Commission examined the murderous war against the poor being waged by Philippine police and military under its current president, Rodrigo Duterte, under the guise of a war on drugs. We hear from Ellecer Carlos with the Philippine NGO iDEFEND, Matthew Wells with Amnesty International, and Phelim Kine with Human Rights Watch.
29:00 minutes (13.28 MB)
This week: The DPA held a news teleconference to announce the release of their new report on decriminalizing drug use and possession in the US, so we hear from Neill Franklin, Executive Director of Law Enforcement Action Partnership, and Andrea Ritchie, a member of the Movement for Black Lives Policy Table. Plus, Rep. John Conyers speaking against HR 2851, the federal Stop the Importation and Trafficking of Synthetic Analogues Act.
29:00 minutes (13.28 MB)
This week: the Oregon Legislature has passed a bill to force law enforcement to begin addressing racial profiling, and which also reduces simple possession of some drugs from a felony to a misdemeanor; plus the Oregon Justice Resource Center has released a guide on organizing against mass incarceration, to learn more about it we speak to OJRC Political Director Kate Gonsalves.
29:00 minutes (13.28 MB)