Century of Lies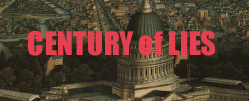 Sundays, 7:30 PM ET, 6:30 PM CT, 5:30 MT & 4:30 AM PT
at www.KPFT.org
*** This week: we're in Portland, Oregon, for the Global Marijuana March, and we hear from Russ Belville, Lindsay Rinehart, Bettie Retro, Erin Purchase and her daughter brave Mykala, and Kaliko Castille, plus we talk with LEAP's Neill Franklin about Baltimore and the death of Freddie Gray.
29:00 minutes (13.28 MB)
This week: we talk with Anthony Taylor of Compassionate Oregon about the implementation of that state's adult use marijuana program, and we hear from Yesid Reyes Alvarado, the Colombian delegate to the Commission on Narcotic Drugs.
29:00 minutes (13.28 MB)
Doug McVay: This week we speak with the Executive Director of Students for Sensible Drug Policy Betty Aldworth.
29:00 minutes (13.28 MB)