Century of Lies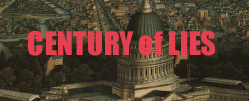 Sundays, 7:30 PM ET, 6:30 PM CT, 5:30 MT & 4:30 AM PT
at www.KPFT.org
This week we hear from Michelle Alexander about building the movement for racial justice and drug policy reform. Michelle Alexander is a highly acclaimed civil rights lawyer, advocate, and legal scholar, and the author of The New Jim Crow. She delivered a keynote address at the Drug Policy Alliance's 2017 International Reform Conference.
29:00 minutes (13.28 MB)
We speak with journalist Maia Szalavitz and policy expert Sanho Tree about federal drug policy and this week's announcement that presidential adviser and spin doctor Kellyanne Conway will head up White House efforts in regard to opioids.
29:00 minutes (13.28 MB)
On Century of Lies this week: the city of Seattle adopted a new budget which includes money to start up a supervised consumption facility, so we hear from Seattle residents Terina James and Marlys McConnell, and also from Seattle City Councilmember Rob Johnson. Plus, the UK House of Commons held a debate recently on the human and financial costs of drug addiction, so we hear from Norman Lamb, Liberal Democrat Member of Parliament for North Norfolk, and from Crispin Blunt, Conservative Member of Parliament for Reigate.
29:00 minutes (13.28 MB)