Century of Lies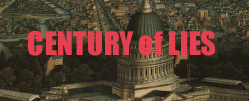 Sundays, 7:30 PM ET, 6:30 PM CT, 5:30 MT & 4:30 AM PT
at www.KPFT.org
Committees of the New York State Assembly hear about marijuana legalization from panels of experts, and Representative Earl Blumenauer (D-OR) speaks on the House floor about marijuana law reform.
29:00 minutes (13.28 MB)
Movement leaders and elected officials are speaking out against this week's decision by the current administration to rescind previous guidelines on marijuana enforcement, returning to the policies of the Bush and Clinton eras. On this week's show, we hear from a leading Congressional drug policy reformer, Senator Cory Booker (D-NJ).
29:00 minutes (13.28 MB)
This week we talk with comedian and journalist Ngaio Bealum about the past year, and we take a look ahead to 2018.
29:00 minutes (13.28 MB)