Century of Lies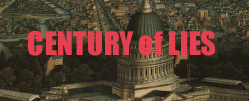 Sundays, 7:30 PM ET, 6:30 PM CT, 5:30 MT & 4:30 AM PT
at www.KPFT.org
This week coverage of the Cannabis Creative Conference featuring interviews with Aaron Smith of the National Cannabis Industry Association, Morgan and Twice Baked In Washington from the Marijuana Business Association, and some words from Congressman Earl Blumenauer.
29:00 minutes (13.28 MB)
This week: the Justice Department's inspector general issues a report criticizing the DEA's handling of its confidential informant program, and the Senate narcotics caucus hears about barriers to CBD research.
29:00 minutes (13.28 MB)
This week Doug McVay talks with Seattle attorney and NORML board member Jeff Steinborn about Washington's marijuana laws, plus President Obama speaks about sentencing reform at El Reno federal prison in Oklahoma.
29:00 minutes (13.28 MB)