Century of Lies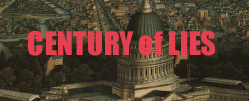 Sundays, 7:30 PM ET, 6:30 PM CT, 5:30 MT & 4:30 AM PT
at www.KPFT.org
We speak with author and journalist Maia Szalavitz about addiction, overdose, and her new book Unbroken Brain; plus we talk about criminal justice with death row DNA exoneree Kirk Bloodsworth.
29:00 minutes (13.28 MB)
We speak with California NORML's Dale Gieringer, and Portland NORML's Scott Gordon, plus we hear from author and marijuana expert Robert C. Clarke.
29:00 minutes (13.28 MB)
This week we bring you sounds from the first annual cannabis Cultivation Classic in Portland, Oregon, including interviews with US Representative Earl Blumenauer, author Robert C. Clarke, and activist Madeline Martinez.
29:00 minutes (13.28 MB)