Century of Lies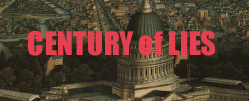 Sundays, 7:30 PM ET, 6:30 PM CT, 5:30 MT & 4:30 AM PT
at www.KPFT.org
The Trump administration wants to waive the medical privacy rights of people who are prescribed opiates, so the president may be declaring a national emergency over drugs.
29:00 minutes (13.28 MB)
Seattle Hempfest will be held August 18, 19, and 20 in Washington state along the Puget Sound, so this week we talk with Hempfest Executive Director Vivian McPeak.
29:00 minutes (13.28 MB)
The House Oversight Committee looks at reauthorization of the Office of National Drug Control Policy, and the Government Accountability Office examines mismanagement of a federal program that puts military weapons into the hands of local police.
29:00 minutes (13.28 MB)