Century of Lies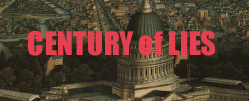 Sundays, 7:30 PM ET, 6:30 PM CT, 5:30 MT & 4:30 AM PT
at www.KPFT.org
The state of California is considering supervised consumption sites, and we speak with Oregon State Senator Lew Frederick about racial profiling, drug possession penalties, and House Bill 2355.
29:00 minutes (13.28 MB)
Feds release the results of the annual National Survey on Drug Use and Health, Senator Orrin Hatch introduces a bill for pharmaceutical research on marijuana, and the Justice Department digs in its heels in opposing marijuana law reform.
29:00 minutes (13.28 MB)
The #DisownStone campaign scored a win this week, we talk with Amanda Reiman, PhD, about building a diverse, progressive cannabis industry, plus, the Rohrabacher-Blumenauer Amendment to protect medical cannabis programs is blocked from consideration in the new budget so we hear from Rep. Dana Rohrabacher.
29:00 minutes (13.28 MB)