Century of Lies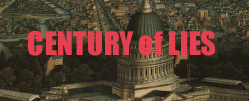 Sundays, 7:30 PM ET, 6:30 PM CT, 5:30 MT & 4:30 AM PT
at www.KPFT.org
This week: more from the recent UN General Assembly Special Session on Drugs, the UNGASS. We speak with Adam Eidinger with DC Marijuana Justice; author, journalist, and hemp advocate Doug Fine; and radical journalist and drug policy reformer Enrico Fletzer.
29:00 minutes (13.28 MB)
This week on Century Of Lies we speak with Dr. Ciara Torres, a researcher and postdoctoral research fellow at the Columbia University School of Social Work; and with Phil Smith, reporter and editor at the Drug War Chronicle and AlterNet; plus part of an interview with Billy Murphy, Jr. the legendary Baltimore criminal defense attorney who represented the family of Freddie Gray, a young man who was murdered by Baltimore police in 2015.
29:00 minutes (13.28 MB)
This week on Century Of Lies, host Doug McVay and DTN Executive Producer Dean Becker are at the Patients Out of Time conference. They talk with Neill Franklin, Executive Director of Law Enforcement Against Prohibition, about marijuana, the drug war, the murder of Freddy Gray, Baltimore, and how #BlackLivesMatter has influenced the drug policy debate.
29:00 minutes (13.28 MB)