Century of Lies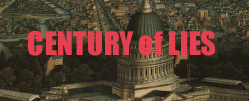 Sundays, 7:30 PM ET, 6:30 PM CT, 5:30 MT & 4:30 AM PT
at www.KPFT.org
This week we attended Portland's Summer Fair, a free marijuana expo, and spoke with noted author and marijuana grow expert Jorge Cervantes, attorney and agricultural best practices expert Chris Van Hook of Clean Green Certification, and Portland area entrepreneur and business owner Adrian Brown.
29:00 minutes (13.28 MB)
US Senator Tim Kaine talks about states as laboratories of democracy, and asks whether marijuana legalization has impacted heroin production; Senator Ed Markey talks about overdose deaths, and asks whether the administration has been ignoring Fentanyl coming in from China and Mexico; and Senator Marco Rubio speaks sensibly about alcohol, other drugs, and drug addiction.
29:00 minutes (13.28 MB)
This week we talk about racism, violence, and the drug war with longtime drug policy reformer and social justice activist Cliff Thornton.
29:00 minutes (13.28 MB)