Century of Lies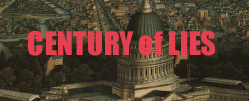 Sundays, 7:30 PM ET, 6:30 PM CT, 5:30 MT & 4:30 AM PT
at www.KPFT.org
The drug czar's office failed to release its annual drug control strategy for fiscal year 2015. On this week's Century Of Lies we talk about that, plus the upcoming 2016 election, with Sanho Tree, director of the Drug Policy Project at the Institute for Policy Studies.
29:00 minutes (13.28 MB)
This week: we hear from Mark Galeotti about drug use and drug policies in Russia, and we talk with Michael Mullins from Stoney Girl Gardens on the first day of legal retail marijuana sales in Oregon.
29:00 minutes (13.28 MB)
This week we hear from John Walsh of the Washington Office on Latin America and Professor Mark Kleiman from UCLA as they address a meeting of the UN University on preparations for the 2016 UNGASS.
29:00 minutes (13.28 MB)