Century of Lies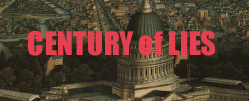 Sundays, 7:30 PM ET, 6:30 PM CT, 5:30 MT & 4:30 AM PT
at www.KPFT.org
Doug McVay with more from the Patients Out of Time clinical cannabis therapeutics conference; Senate Narcotics Caucus looks at heroin and other opiate use; and Minnesota passes a limited medical cannabis bill.
29:00 minutes (13.28 MB)
DTN reporter Doug McVay from Portland Oregon: Welcoming attendees to the Cannabis Therapeutics Conference. Patients Out of Time President Mary Lynn Mathre,Doctor Donald Abrams, Professor of Clinical Medicine at the University of California-San Francisco
29:00 minutes (13.28 MB)
Doug McVay report:Portions of a Senate Judiciary Committee hearing/lovefest from earlier this week with DEA Administrator Michelle Leonhart, Senator Patrick Leahy and Senator Charles Grassley talking about heroin, prescription drugs, and legal marijuana."
29:00 minutes (13.28 MB)