Century of Lies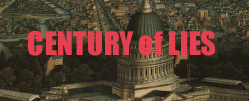 Sundays, 7:30 PM ET, 6:30 PM CT, 5:30 MT & 4:30 AM PT
at www.KPFT.org
Doug McVay reporting this week: The White House released its new annual drug strategy report so we hear from ONDCP Acting Director Michael Botticelli, plus NIDA Director Nora Volkow on heroin and prescription drugs.
29:00 minutes (13.28 MB)
Doug McVay report: This week: research into medical cannabis and PTSD among veterans stymied, the CDC raises an alarm over prescription drug use, and we look at pain management for our nation's military.
29:00 minutes (13.28 MB)
Doug McVay: Part 1 of our coverage of the June 26 Global Day of Action Against the Drug War, UN releases its world drug report, an Oregon update, plus we kick Dick Nixon around a little.
29:00 minutes (13.28 MB)