Century of Lies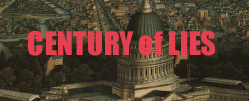 Sundays, 7:30 PM ET, 6:30 PM CT, 5:30 MT & 4:30 AM PT
at www.KPFT.org
Doug McVay reports: Acting Drug Czar Michael Botticelli goes before the Senate Judiciary Committee to be confirmed as director of ONDCP, and Representative Earl Blumenauer speaks on the House floor about marijuana legalization.
29:00 minutes (13.28 MB)
Doug McVay reports: The FBI releases its annual Uniform Crime Report, and we talk with Steve Rolles from the UK's Transform Drugs Policy Foundation about the recent US election and the upcoming UN General Assembly Special Session on Drugs in 2016.
29:00 minutes (13.28 MB)
Doug McVay Reports: Following this weeks election, we talk with Sanho Tree of the Institute of Policy Studies and journalist Kristen Gwynne.
29:00 minutes (13.28 MB)